The Island of No Tomorrows:
A grieving poet creates a commune of nursing mothers to form a paradise for his dying child.
---
---
History:
THE ISLAND OF NO TOMORROWS was given staged readings at the Warehouse Theatre in London, England, as a finalist in the International Playwriting Festival; Repertorio Espanol in New York as a finalist in the Metlife Nuestras Voces National Playwriting Competition, and as winner of the MultiStages New Works Festival was given a showcase co-production by MultiStages and the Interart Developmental Series directed by Lorca Peress; Original Music by Anika Paris and N. B. Reed, featuring Richarda Abrams, Jen Anaya, Debra Cardona, Pedro Carmo, Veronica Cruz, Alexis Lauren Kinney, Lina Sarrello, and Alexis Sweeney.
THE ISLAND OF NO TOMORROWS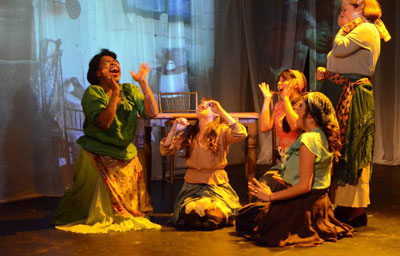 HERE'S WHAT PEOPLE ARE SAYING!
Critics: A fascinating work...an enchanting and mystical journey into the world of Villa Leche ... a play about singing ... a show that is unlike anything else you are likely to see on Broadway or Off-Broadway ... Alexis Lauren Kinney is electric ... Lorca Peress wisely directs ... haunting and unobtrusive projections ... Catchy, propulsive music...vibrant visuals...interesting and enjoyable...
hopefully this crew will find their way back to the stage soon
Audience: Vibrant original material... the power of women ... wonderfully imaginative and thoughtful ... engaging, spirited production ... Loved the songs ...
I am in awe ... dazzling ... language was very poetic and flowed ... wit and vision and originality and freshness ... Loved the use of projections ... extremely talented ... loved Anika's music and the staging, so creative and effective!
SEE IT FOR YOURSELF - ONLY 6 MORE PERFORMANCES!
INDIEGOGO FUNDRAISING CAMPAIGN STILL RUNNING!
Indiegogo.com/TheIslandOfNoTomorrows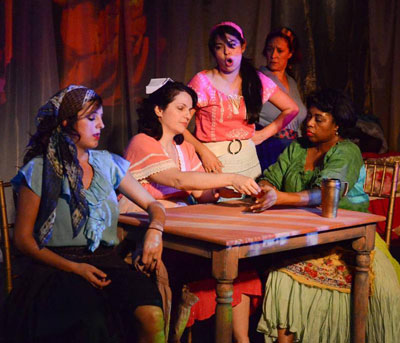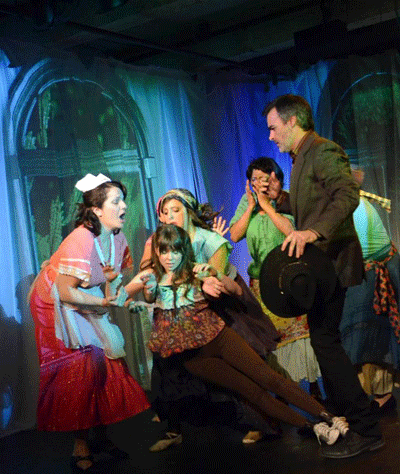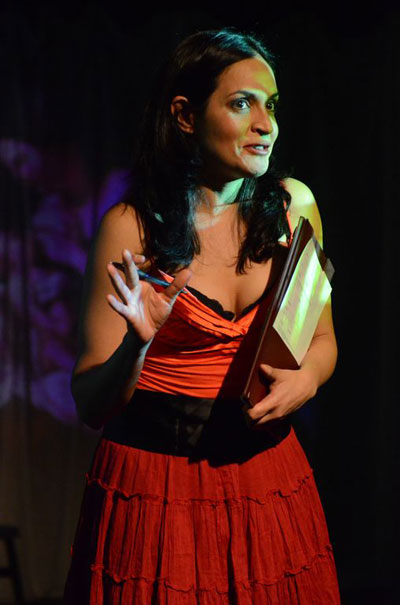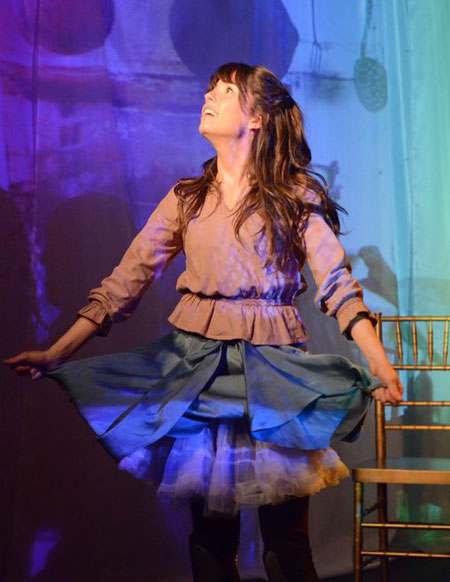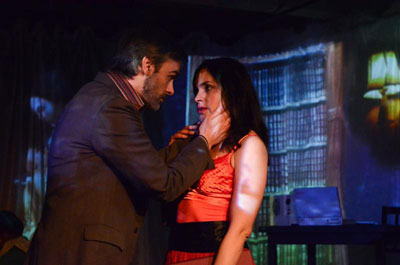 2012-2013 SEASON
WORLD PREMIERE IN NOVEMBER
MultiStages New Works Winner
THE ISLAND OF NO TOMORROWS

Written by Fengar Gael, Directed by Lorca Peress
Music by Anika Paris and N. B. Reed
co-produced by Interart Theatre Development Seriesand MultiStages New Works Contests
part of League of Professional Theatre Women's "30 Plays Celebrate 30 Years" Series
DARE TO BEHOLD THIS EROTIC QUIXOTIC MUSICAL FANTASIA!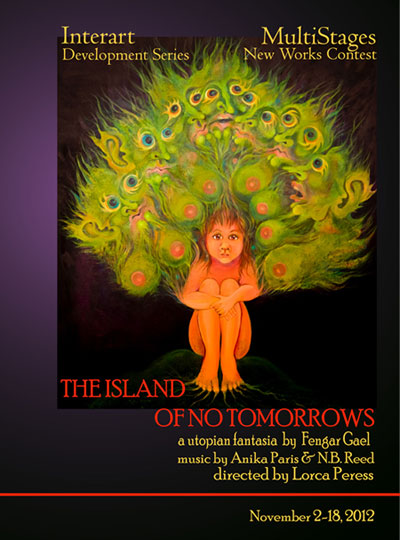 Written by Fengar Gael; Directed by Lorca Peress,MultiStages Artistic Director; Original Music by Anika Paris and N. B. Reed; OBIE Winner Jan Hartley, Projection Design; Joyce Liao, Lighting Design; Bruce Baumer, Music Director; Theresa Burns, Choreographer; Costume Design by Mark Richard Caswell and Jessa-Raye Court; Jessica V. Urtecho* Production Stage Manager; Light Board and Carpentry by Sean McCain; Postcard Illustration byFengar Gael
Cast: Richarda Abrams* Jen Anaya* Debra Cardona* Pedro Carmo, Veronica Cruz* Alexis Lauren Kinney* Lina Sarrello* Alexis Sweeney
* members of AEA; AEA Showcase